Business Ethics (selected books)
[See also...Books / Documents on Enron]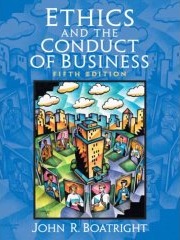 Ethics and the Conduct of Business (5th edn.) by John R. Boatright


The Market for Virtue: The Potential and Limits of Corporate Responsibility by David Vogel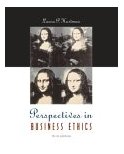 Perspectives in Business Ethics (3rd edn.) by Laura Hartman


Eighty Exemplary Ethics Statements, by Patrick E. Murphy (Ed.). (1997)


The Blackwell Guide to Business Ethics, by Norman E. Bowie (Editor)

---


For books on Corporate Codes and Corporate Value Statements, look here.

See also: books on Non-Profit Ethics For more on business ethics, including articles and case-studies, see BusinessEthics.ca

To search for more books...
While the EthicsWeb Bookstore is not a registered charity, it does run on a not-for-profit basis. Click here to find out more. Never ordered books on-line before? Wondering how it works? Wondering whether it's safe? Click here for answers!
Canadian customers! Buy from Amazon.ca in Canadian dollars by viewing the Canadian version of this page.

This page is administered by Chris MacDonald (chrismac@ethicsweb.ca)